Cherry Tomatoes with Spinach Salad
AUGUST 16, 2021
By CHEF KEN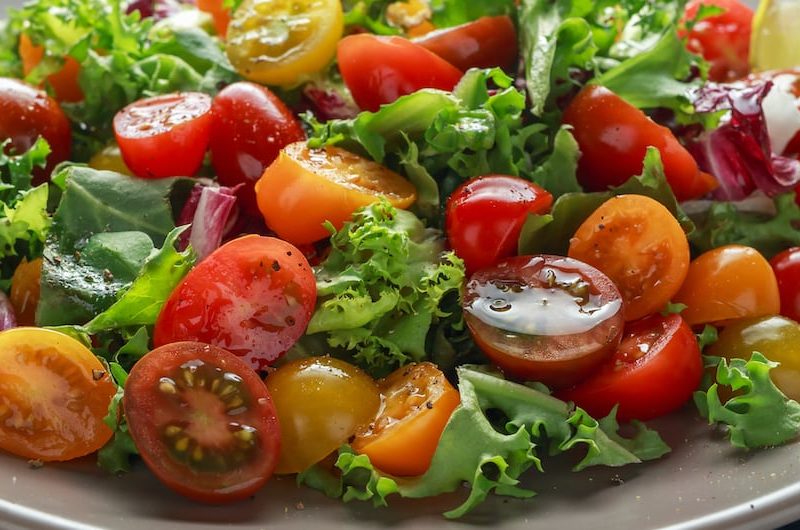 When the tomato was still a wild plant before hybridization, it was about the size of a cherry tomato. The petite modern strains of these fruit come in different shapes and colors. When native grown and in season, they are packed with flavor and ready to display their heritage as more than just a garnish. For this recipe, we recommend using a medley of cherry tomatoes — both round and pear-shaped varieties — to add color and taste.

Ingredients
For the Tomatoes
2 pints (2 lb.) cherry tomatoes
Salt substitute (such as Mrs. Dash) (pinch)
Pepper (pinch)
For the Salad
½ cup Fresh basil chiffonade
10 oz Salad ready fresh spinach
3 tablespoons (.75 oz) Toasted pine nuts
Instructions
Wash and hull cherry tomatoes and halve if they are too large for a single bite.
Add salt substitute and pepper, then toss with 5 tablespoons of Basil Parsley Vinaigrette.
Plate and garnish with either the basil or spinach.