White Bean and Kale Potage
APRIL 07, 2022
By CHEF KEN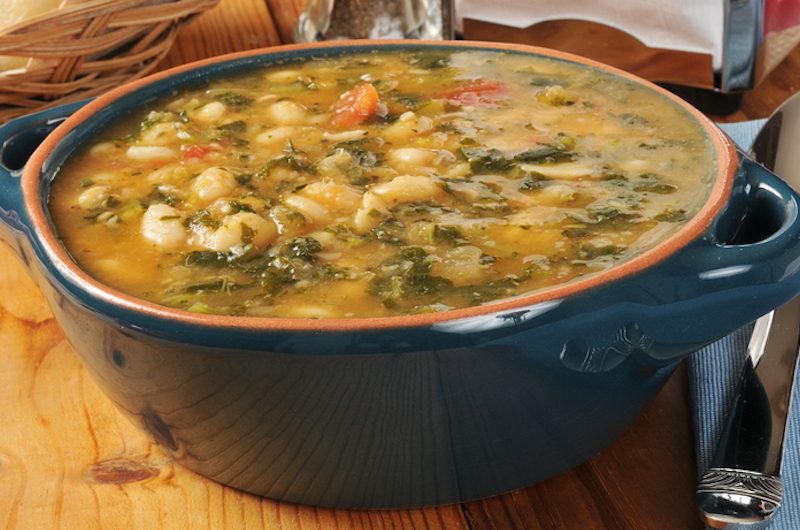 Yield: 4–6 servings Serving Size: 1 cup

A hearty soup that could be a main course.

Ingredients
Soup:
1 cup onions, small dice
1 tablespoon olive oil
1 tablespoon garlic, chopped
Pinch ground black pepper
4 cups low-sodium vegetable broth
1½ cups navy beans, cooked
1 teaspoon prepared mustard
1 cup tomatoes, chopped
3 cups finely chopped kale
¼ cup orange juice
Garnish:
1-2 tablespoons fresh basil or parsley, chopped
Instructions
Sauté onions in olive oil over medium heat for three minutes.
Add garlic and sauté until garlic and onions start to brown.
Add salt, pepper and bouillon to the pot.
Add remaining ingredients to the soup and bring to a boil.
Simmer for ten minutes, or until tender.
Stir in basil and simmer three more minutes.
Season to taste. Add a few drops of lemon juice or hot sauce.