Tofu Salad Spread
FEBRUARY 24, 2021
By CHEF KEN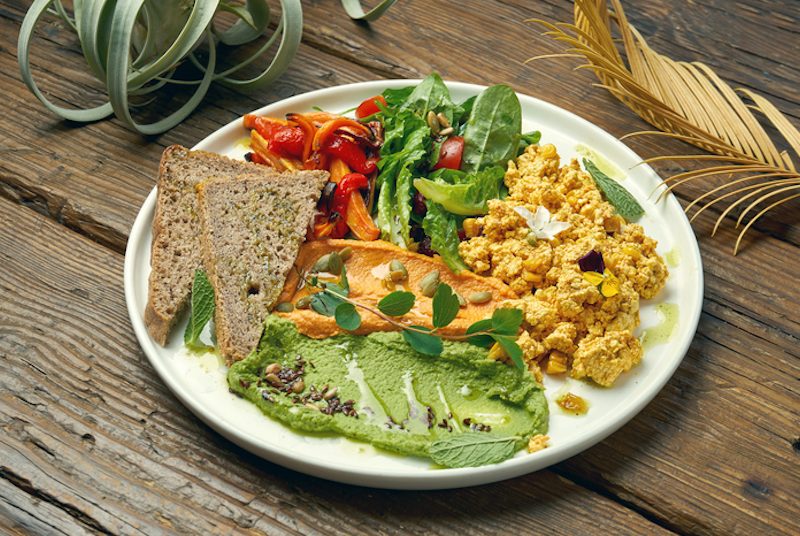 Yield: 4–6 Servings

Tofu salad spread can be served as you would egg salad, chicken salad, or similar spreads. It's delicious served on a bed of salad greens with tomato and sprouts, on tomato halves, or in a sandwich.

Ingredients
1 lb. extra firm tofu
1/2 cup carrots, grated
1/2 cup celery, finely diced
1/2 cup soy-based eggless mayonnaise
2 tablespoons parsley, minced
1 tablespoon onion, grated
¼ teaspoon celery seeds
1-1½ teaspoons country-style prepared mustard
Ground black pepper, pinch
1 teaspoon lemon juice
Bottled hot sauce to taste (a drop at a time)
Instructions
Drain tofu in a colander or strainer. Remove to cutting board and cut into eight cubes.
Steam tofu or immerse boiling water for five minutes.
Drain and allow tofu to cool to room temperature, place in airtight container, then chill in refrigerator.
Combine remaining salad ingredients except hot sauce.
Place tofu in medium-size bowl, then mash by hand using a potato masher (preferred) or fork.
Add dressing mixture and combine well. Season with hot sauce to taste.