Spinach Pecan Pesto
FEBRUARY 24, 2021
By CHEF KEN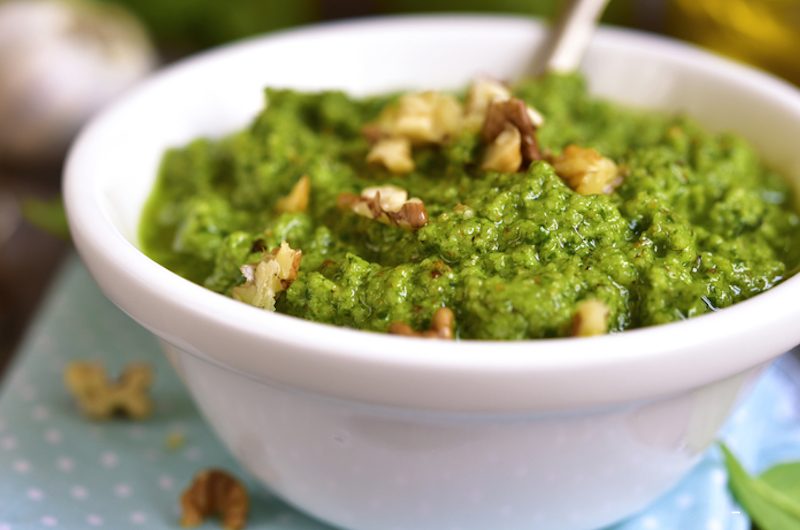 Yield: About 2 cups

This recipe may be served as a dip, a side dish or tossed with pasta. Toast extra pecans for garnish if desired.

Ingredients
8 oz. frozen leaf spinach, defrosted
¼ cup extra virgin olive oil
½ cup pecans, toasted(+extra for garnish)
1 tablespoon white miso
½ teaspoon garlic, minced
pinch each salt, pepper, nutmeg
2 tablespoons parsley, minced
2 tablespoons basil, minced
Instructions
Squeeze out excess moisture from spinach.
Put spinach, the pecans and all the remaining ingredients into a food processor and blend with a pulsing action until smooth. If needed, with the power off, scrape down the sides of the blender to aid the process.
Season to taste.