Spinach, Mushroom and Sweet Potato Wrap
APRIL 15, 2021
By CHEF KEN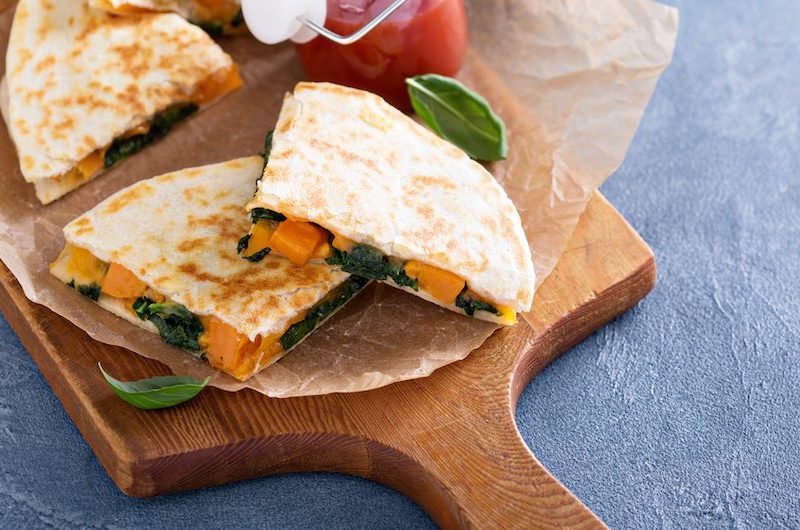 Yield: 6-8 servings

Look for mushroom slices that do not have black spots to ensure freshness. I Like to use Garnet or Ruby sweet potatoes (yams).

Total Time
1 hour, 5 minutes
Ingredients
1 teaspoon olive oil
1 tablespoon garlic, minced
8 oz. mushrooms, sliced
10 oz. package baby spinach, cleaned
Pinch grated nutmeg
Dash ground black pepper (to taste)
1 cup cooked, mashed sweet potato
Dash seasoned pepper (to taste)
Dash lemon juice or hot sauce (optional)
6-8 8" or 9" whole wheat Sahara style flat wraps
Instructions
In a stick-free pan, sauté olive oil garlic and mushrooms over medium heat.
When mushrooms start to brown, add spinach and cook until spinach is wilted and cooked.
Add seasonings.
Warm a wrapper in a medium skillet or warm oven, spread with sweet potato, then spinach mushroom mixture.
Roll up and serve whole or sliced in half diagonally.