Seasoned Baked Tofu
APRIL 09, 2022
By CHEF KEN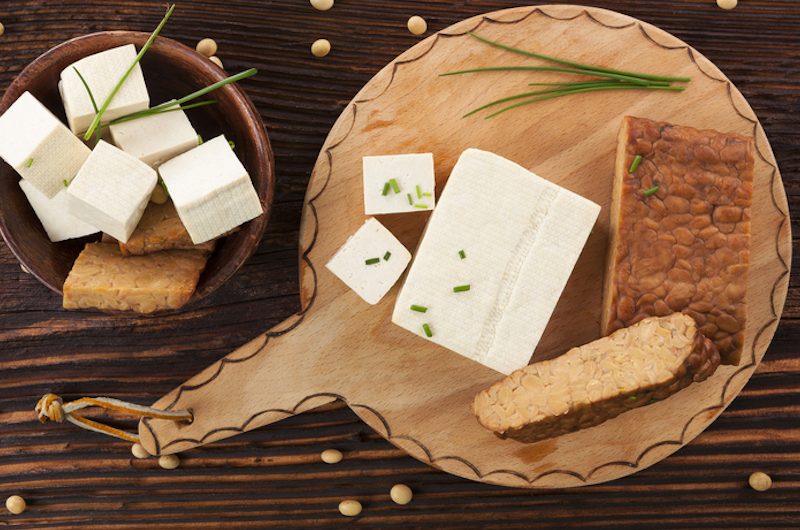 Yield: 4–6 servings
Serving size: 1/4 lb. or less

This preparation and seasoning for tofu adds flavor and texture and renders it recipe ready. Other complimentary seasoning could be added, such as a little curry power when adding the finished tofu to an East Indian style recipe. The baked tofu pieces can be added to vegetable, pasta, or grain dishes or as a garnish for salads.

Ingredients
1 lb. tofu, firm or extra firm
1/3 cup low sodium liquid aminos
1 tablespoon toasted sesame oil
2 teaspoons garlic, crushed
1 tablespoon ginger root
Instructions
Preheat oven to 400°F.
Remove tofu from package and rinse. If tofu crumbles easily, press to remove excess moisture. Cut each block of tofu into ¾" cubes.
Toss tofu with soy sauce, toasted sesame oil, garlic, and ginger.
Spread out tofu on a baking sheet and bake for about fifteen minutes. Tofu is now recipe ready or may be used as is, sprinkled on top of salads, grain, or vegetable dishes.
Notes
Other shapes may be cut and marinated for different presentations. Large slices can be used for sandwiches. Triangles or smaller square or rectangular slices work well for plate presentations. Add a few drops of liquid smoke to marinade if desired. For crisper tofu increase temperature or bake longer.