Sauteed Green Beans with Balsamic Vinegar
FEBRUARY 24, 2021
By CHEF KEN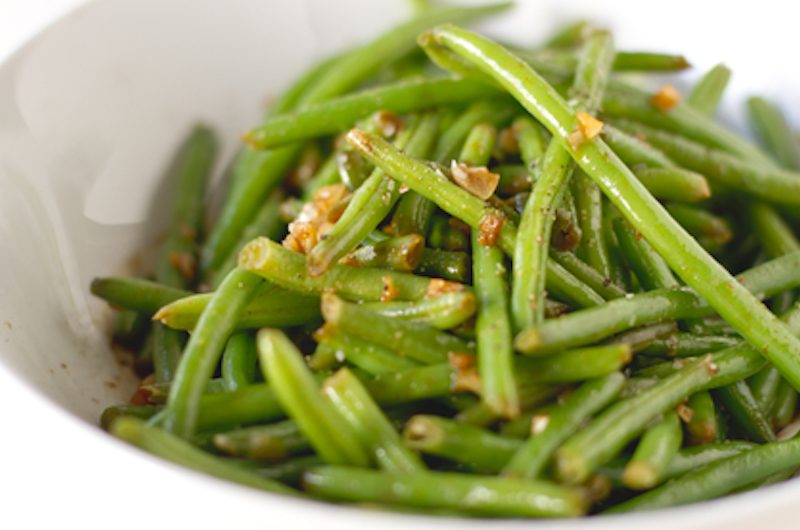 Yield: 4 servings

A squeeze of lemon juice or a few drops of hot sauce may be added for more flavor.

Ingredients
1 lb. fresh green beans, trimmed
1 ½ teaspoons fresh ginger root, minced
1 ½ teaspoons garlic, minced
1 ½ teaspoons olive oil
1 tablespoon balsamic vinegar
pinch ground black pepper
Instructions
Blanch green beans in boiling water for about eight minutes or until al dente. Drain in a colander and cool them under cold running water.
Sauté ginger and garlic in olive oil over medium high heat until they just start to brown.
Add balsamic vinegar and green beans to the pan and sauté until the beans are well coated and warmed through.
Season to taste with pepper. Drizzle with a little extra virgin olive oil and more balsamic vinegar if desired.
Note: Balsamic glaze can be purchased or you can make it by simmering Baslamic vinegar in a frying pan until it is reduced by half and will coat a spoon. The glaze will add extra zest to this, or any dish, such as salad dressings, where an extra flavor boost is desired.