Peach or Apple Chutney
FEBRUARY 24, 2021
By CHEF KEN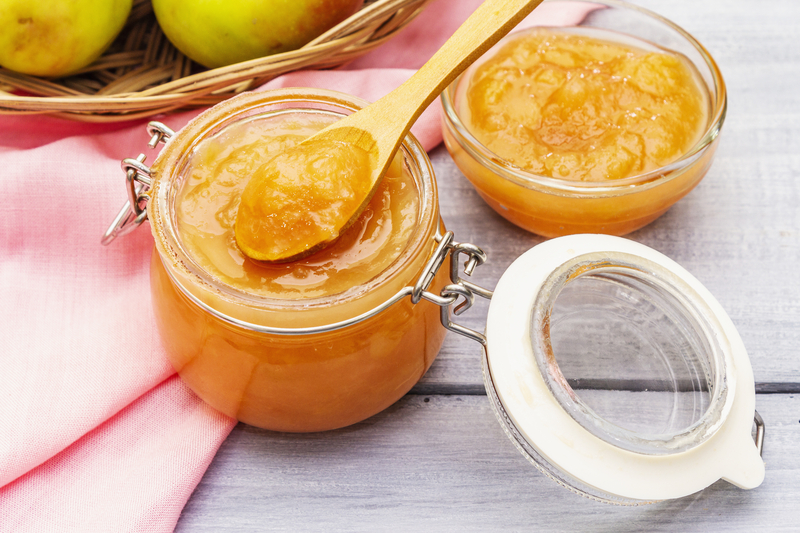 Yield: 3 ½ – 4 cups

Chutney is a wonderful condiment. Just a few spoonfuls add extra zest to a meal. For the fullest flavored chutney choose juicy ripe peaches or fresh apples in season.

Ingredients
1 ½ lb. (3 cups) peaches, peeled, pitted, and cut into large dice (or peeled, cored, and diced apples)
½ teaspoon garlic, crushed
2 teaspoons ginger root, minced
2 tablespoons apple cider vinegar
¼ cup barley malt or maple syrup
½ cup golden raisins
1 tablespoon lime juice
1 teaspoon prepared mustard
Coconut aminos, pinch
Black pepper, pinch
Cayenne, to taste
Instructions
Combine all ingredients in a saucepan and simmer over medium-low heat for ten to fifteen minutes. Stir often to prevent the chutney from burning.
Season to taste. Cool before serving.