Orange Spinach Grits
FEBRUARY 24, 2021
By CHEF KEN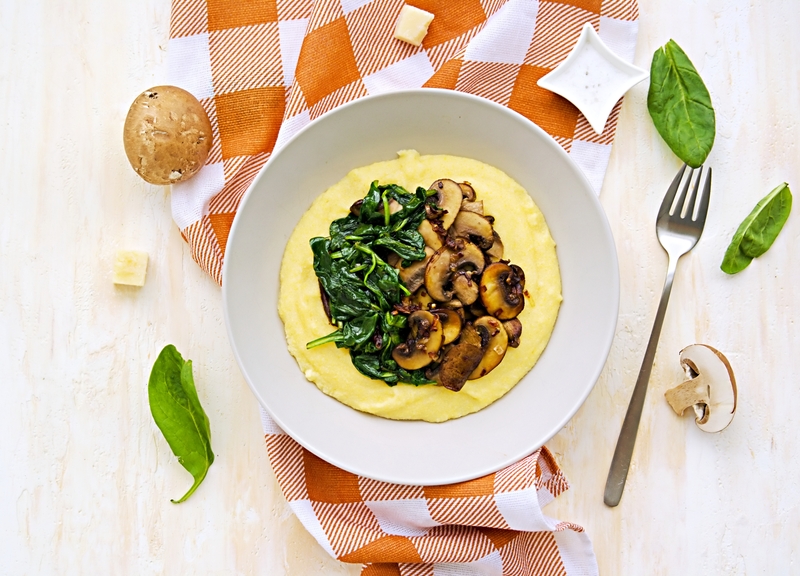 Yield: 4 servings

Grits should be creamy and "grit" free! Depending on how coarse your grits are it may take a little more water to cook until they are soft.

Ingredients
3 cups water
1 ¼ cups fresh orange juice
1 cup white corn quick grits
1 tablespoon olive oil
6 oz. washed spinach, chopped into 1/2" strips
Fresh ground black pepper, to taste
1 whole orange for garnish
Instructions
Bring water and orange juice to a boil, slowly stir in grits.
Reduce heat to a simmer stirring grits often, 10-15 minutes.
Taste grits for doneness. If grits are soft (not gritty) stir in spinach.
Cook just until spinach is done.
Season with black pepper and spoon into serving bowls, drizzle with extra virgin olive oil, and garnish with fresh orange pieces.