New England Influenced Barbecue Sauce
AUGUST 16, 2021
By CHEF KEN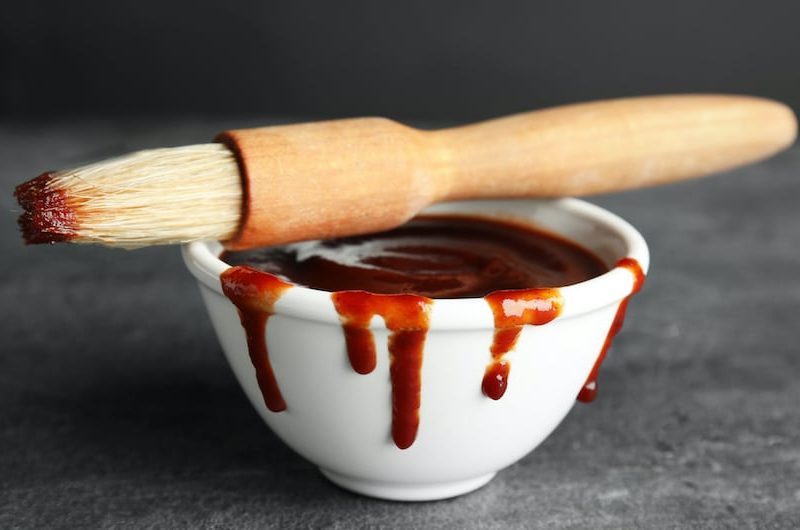 Makes ¾ cup

The sweetness of pure Maple Syrup and the tang of Apple Cider add Northeast flavor to a grilling staple.

Ingredients
¼ cup tomato paste
¼ cup water (apple or another fruit juice can also be substituted)
3 tablespoons Dark Maple Syrup
1 tablespoon lemon juice
2 teaspoons apple cider vinegar
½ teaspoon each garlic powder and ground coriander
¼ teaspoon each ground cumin, celery seed and chili powder
Ground black pepper (pinch)
Hot sauce (dash)
Instructions
Put first 5 ingredients in a microwave safe container (a 2 cup Pyrex measuring cup works well) and whisk together until smooth.
Add one spice at a time and whisk after each to well distribute them.
Microwave for 40 seconds, stir and repeat. Taste and if you decide to increase one flavor or another, add and heat again.
1 or 2 drops of Liquid Smoke may be added, but be careful! I use an eye dropper because too much Liquid Smoke can easily ruin a dish. I add 1 drop at a time into a spoon just in case.