Coconut Curry Sauce
FEBRUARY 24, 2021
By CHEF KEN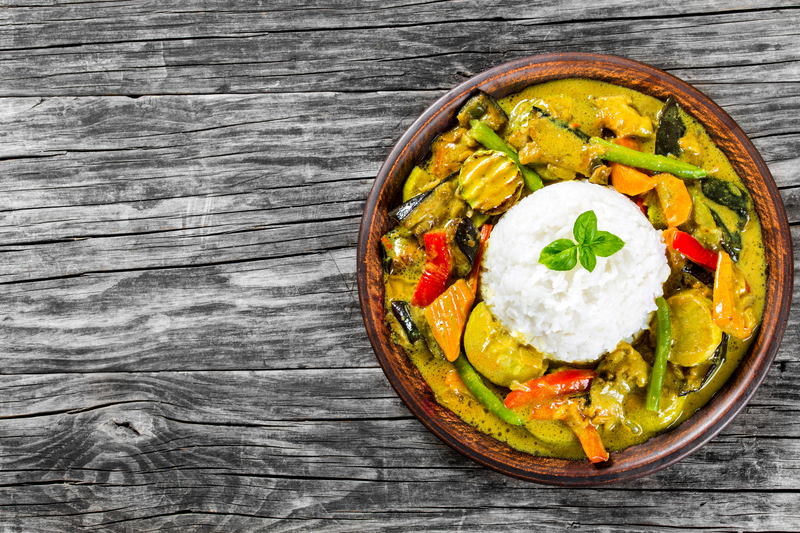 Yield: 6 cups

If you don't have the spices on hand to create this savory sauce from scratch, you can also make it using a pre-blended curry powder mix. Be careful as some pre-blended powders are very hot. If you prefer your spice on the milder side, add pre-blended powder a pinch at a time until you achieve your desired flavor.

Ingredients
3 cups onion, diced
1 tablespoon fresh garlic, minced
1 tablespoon fresh ginger, grated
2 teaspoons Canola oil
1 tablespoon ground coriander
1 tablespoon ground cumin
1 tablespoon curry powder
1 tablespoon Old Bay Seasoning (low sodium)
1 teaspoon Florida Crystals (cane sugar)
1/2 teaspoon ground Cardamom
Cayenne, pinch or to taste
Black pepper, pinch or to taste
Red pepper flakes, pinch or to taste
28 oz. can tomatoes, cut or chopped
1 cup coconut milk
2 teaspoons lemon juice
Instructions
Cook onions, garlic and ginger in oil until soft and starting to brown.
Stir in spices and stir until fragrant.
Stir in tomatoes, coconut milk, and lemon juice.
Simmer over low heat for several minutes until sauce is fully cooked and flavors are melded.
Season to taste and adjust spiciness as desired.