Chocolate Icebox Cake
FEBRUARY 24, 2021
By CHEF KEN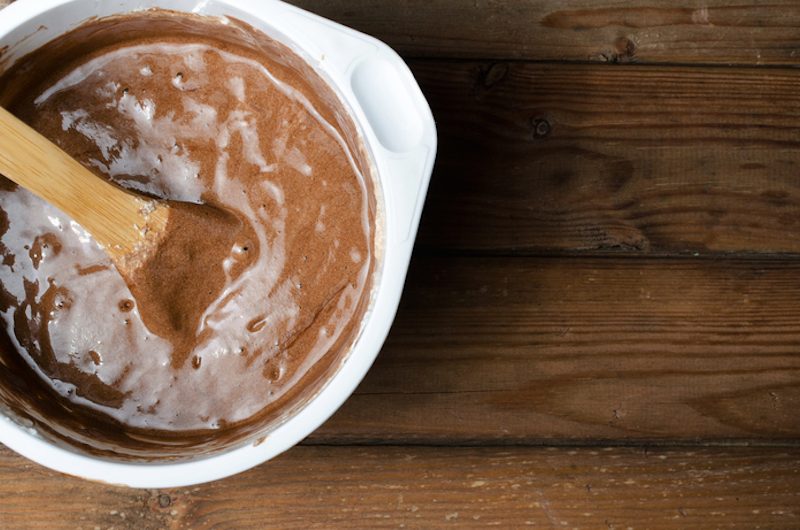 Yield: 12 servings

Use plant-based chocolate milk/ beverage of choice — soy, almond etc.

Cook Time
1 hour, 30 minutes
Ingredients
4 cups chocolate soy milk
6 tablespoons cornstarch
¼ cup maple syrup
1 teaspoon vanilla extract
¼ teaspoon almond extract
1 cup chocolate chips, malt sweetened, dairy free
½ cup chopped toasted walnuts
12 oz. vegan graham crackers
Instructions
Use 1/2 cup soy milk to dissolve cornstarch and set aside. Put remaining soy milk, maple syrup, vanilla extract, and almond extract into a pot and bring to a boil.
Whisk in reserved soy milk and cornstarch to thicken. Turn off heat and stir in chocolate chips. When chips are melted, stir in half of the toasted walnuts. Stir, then whisk in reserved soy milk and cornstarch (cornstarch tends to settle to the bottom, so be sure to mix thoroughly).
Layer hot pudding mixture and graham crackers in 10″square (6 cup capacity) oven proof dish until all ingredients are used up.
Sprinkle top with remaining walnuts. Chill dessert for about an hour and a half, then slice and serve.