Carrot Ginger Almond Bisque
APRIL 15, 2021
By CHEF KEN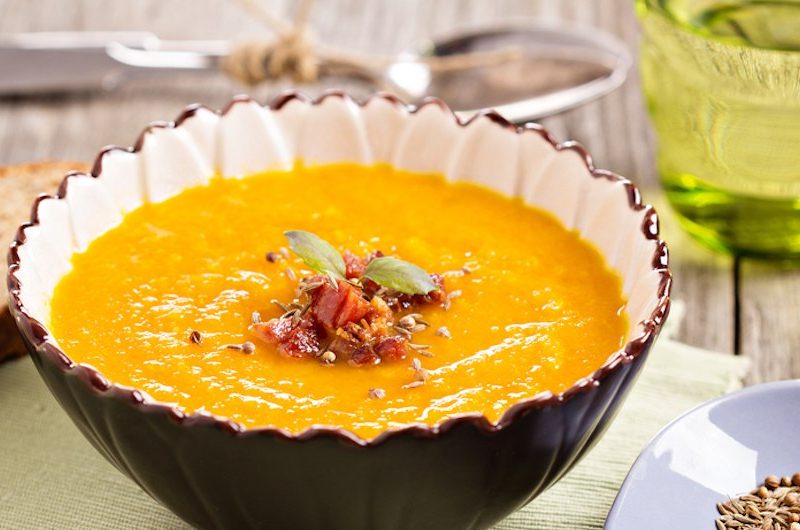 Yield: 10 (1 cup) servings

As the sweetness of carrots changes from batch to batch, you may wish to add a little maple syrup or other sweetener to the finished soup.

Ingredients
6 cups carrots, large dice
1 cup onion, small dice
3 tablespoons ginger root, minced
2/3 cup + 3 tablespoons toasted almonds, chopped
7 1/2 cups water
3 tablespoons liquid aminos
Pinch black pepper
1 teaspoon parsley, finely chopped
Instructions
Place carrots, onions, ginger, and 2/3 cup toasted almonds into water and bring to a boil. Simmer for 25 minutes or until carrots are tender.
Cool to room temperature and blend.
Reheat, season to taste.
Add a little juice and or zest from lemon, orange or lime.
Add a few drops of hot sauce for more flavor and serve garnished with remaining 3 tablespoons toasted almonds and chopped parsley.