Broccoli Tahini Soup
APRIL 07, 2022
By CHEF KEN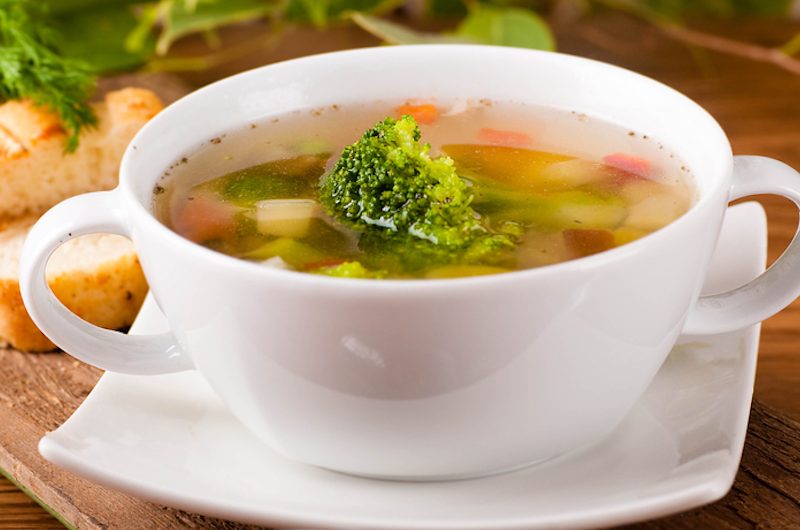 Yield: 6 servings
Serving size: 1 cup

Tahini (ground sesame seed paste) is available in two styles. One style is made from raw seeds. The other is prepared with toasted sesame seeds. As for seeds and nuts in general, the toasting process provides a deep, rich flavor. For this soup I prefer the more developed flavor of the toasted sesame version. The tahini also adds a creamy texture to the soup.

Ingredients
1 ½ cups onions, small dice
1 ½ cups carrots, small dice
1 ½ cups celery, small dice
1 tablespoon olive oil
1 teaspoon garlic, minced
½ cup all purpose, white flour
6 cups heated low sodium vegetable stock
1or 2 bay leaf
1 teaspoon prepared mustard
2 tablespoons lemon juice
Pinch black pepper (to taste)
6 cups broccoli, finely chopped
½ cup parsley, chopped
¾ cup toasted sesame tahini
1 tablespoon toasted black sesame seeds
Instructions
Sauté onions, carrots and celery in olive oil over low heat for ten minutes.
Add garlic, sauté five minutes.
Stir in flour and then slowly stir in hot stock.
Add bay leaf, mustard, lemon juice, pepper.
Bring to a boil, then simmer 10 minutes.
Add broccoli and parsley. Simmer for a few minutes longer until broccoli is tender yet still green.
Turn off heat and stir in tahini. Season to taste. Do not boil again as this may cause tahini to separate.
Garnish soup with toasted black sesame seeds.
Notes
Reheat soup gently as high heat can cause the tahini to separate.

To increase sesame flavor, add up to ¼ cup tahini.